So here's the thing: I'm getting into this S4 and I want to do something more hardcore and, for that, I'll use AskMrRobot to guide me in my item upgrades. For that I need to test as many combinations of items, rotations, etc. as possible, and I'm willing to put some effort into that.
It happen that I have some credits in a certain server hosting company and I created a Windows Server machine there, with 64 processing cores and 256Gb of memory to test what the simulation would look like on it, and not on my personal computer ( which has 8 cores and 16GB).
I configured the JSON to use all possible threads (value 1.0) but the simclient is not using more than 10% of its total processing power.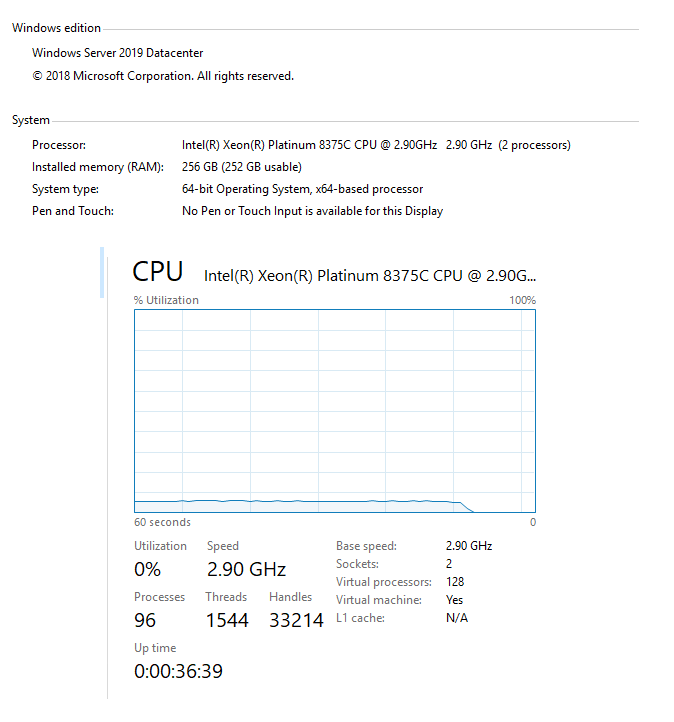 The SYM Client says there's only 64 processors available: 8 worker(s) started with 8 threads each
The same setting on my local machine makes my CPU usage jump up to 90%.
Even the JSON is configured to 128.0 threads it seems to not use the entire server potential.
Is there a specific configuration for me to extract as much of the potential of this server as possible or is this some limitation of the application?
Here my M+ SIM from the test re-run e38d422ea0ec42cea55276664d261290 - Report (askmrrobot.com)