Hello !
I have an item called "Sinful Gladiator's Sineater Blade". It's a pvp item i just bough and upgraded to 207 iLvl.
This item is present in my upgrade finder as 0.4% upgrade. So i bought it.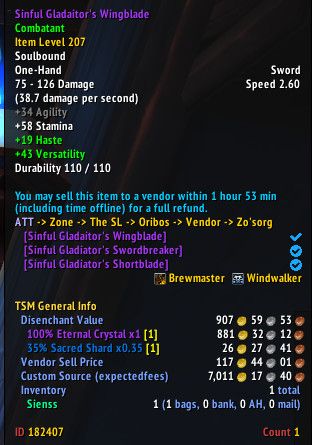 After exporting to the website, the weapon isn't my the weapon list.

Also it finally not an upgrade so i will probably less it:
Without the weapon
With the weapon
Am i doing somethings wrong ? or is this item actually not recognize during export ?
P.S: f4344f28a57e449f844b6ae8ed1abc80