Support Ticket - 32471c7354f241eb8919ab89dccc8661
Recommended BiB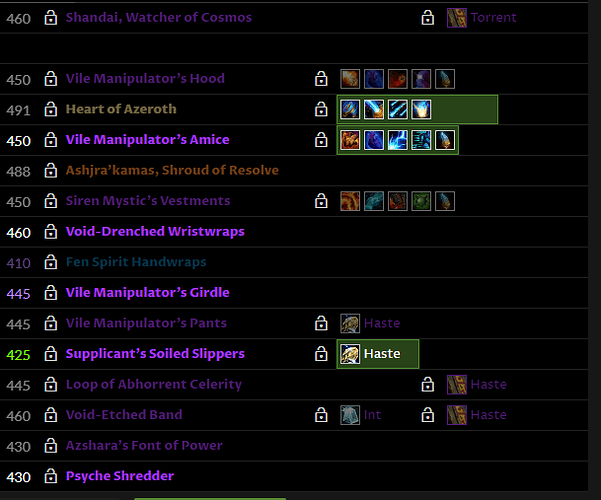 BiB simulation - https://www.askmrrobot.com/wow/simulator/report/093f90bf9d6641499fa20cfa7962a07e
Current Gear Sim - https://www.askmrrobot.com/wow/simulator/report/493eb7955b5e49c98f021bd24375722a
Both of these sims are kept under 39 corruption.
Side Request
Requesting feature on Simulator to show a column with total amount of corruption on that sim.
Another feature, some kind of "Smart Sim" so we can do large batch sims quicker. Do a rough sim of 1% then take the results that are within margin of error, change the margin to 0.5% run again, then 0.25% run again. Save some CPU time when doing large sims.