I've been poking the BiS options wondering what it would choose if I had access to everything vs what I can get, as I've got some sockets and a TF in a couple of slots I used the generic feral to see what it would choose.
With these filters it chooses a pair of boots and a trinket from Crucible of Storms.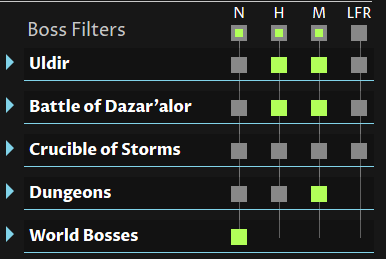 I didn't change talents or other filters, just the default feral and single target.
The tooltip knows where the items are from, I guess the Db doesn't.