Hey guys, just don't understand why I get this recommendation as it makes -500dps and not +4,07%.
To verify I always simulate the recommendation on wowsims and almost always I get good results, but since some more Items I get wrong results.
My current Gear has too much hit, exact with buff food 648 ARP and good amount of crit, so suggestion with the Legs is good, but weapon and the gems not good.
/e: Also doesn't matter if I select armorpen food, other consumables and buffs/debuffs, same result.
Snapshot ID: 997883c3b2444af785890af523e5af39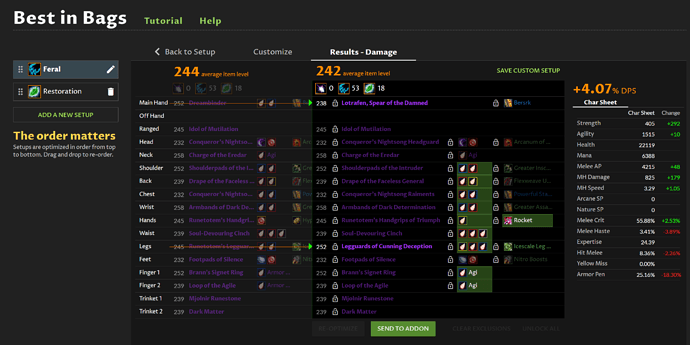 greets,
Endecs