Snapshot 90s: 1fee8b0602244a8f8089cc7a352604d5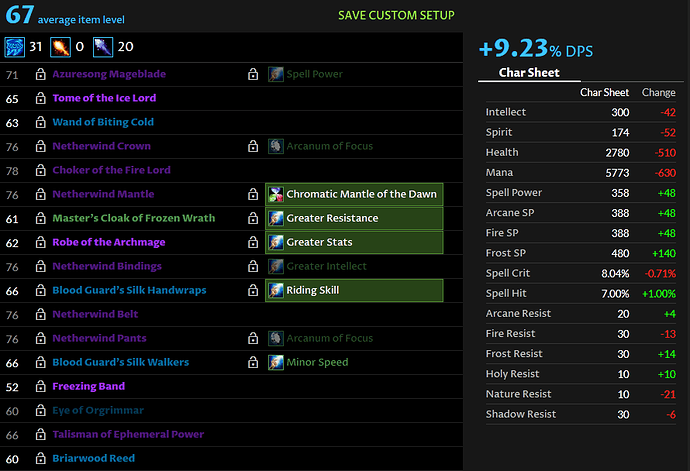 Snapshot 30s: 2fa60cac9aee417ca6a26e7364ac8e9e

The scenario I am running is: 90 and 30 seconds fight with all possible buffs, including World Buffs & Mana Potions.
Whichever scenario happens in-game, I would never go oom that is a fact. However I have read before that if I choose the shortest possible fight (30 seconds), AMR would "disregard" mana and go with the highest possible DPS gear.
However, by chance, I was fiddling with the gear setup and found that when I locked Arcanist Crown on the 90s fight, because I wanted more hit, AMR ended up optimizing it better than the 30s.
If we compare the setup I found by mistake with the setup chosen by AMR, there is no way 8 SP gives a better DPS output than 1.2% crit.
I would like to see AMR give the best combination of gear with the highest possible Spell Crit / Hit / Power disregarding Mana.