Hey team,
Snapshot: 19e2cfc75e9e4f99b27fac53c4d94b4f
I'm doing some Best Gear permutations and getting odd results: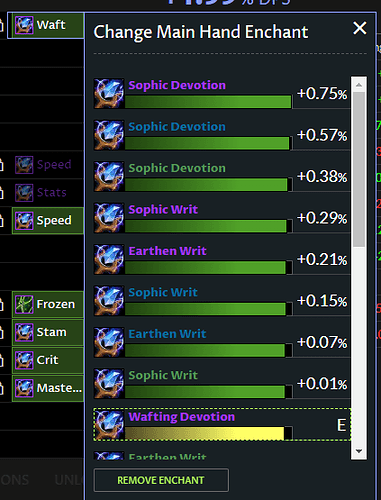 Wafting Devotion recommended, when there are many clear upgrades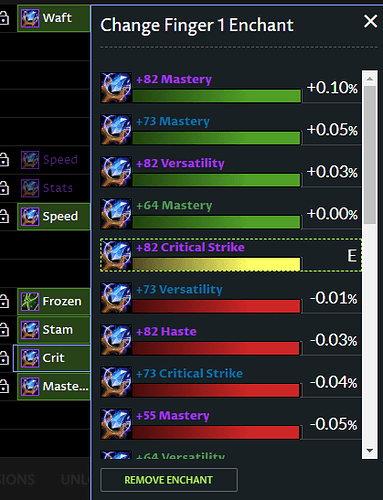 Ring enchant recommending Crit, when Mastery is the best. Oddly, it recommends Mastery on the other finger!
Though I have a primary stat gem in my Necklace, it recommends a new place for it. Seems odd - I think it should prefer to continue using the same slot if it wants a different primary stat gem.
Can you all take a look? Thanks!