I don't know what to say about this really. I just don't think it's accurate.
Here what AMR is showing me

After I told it to just pick the 370 shoulders it gave no azerite trait to select.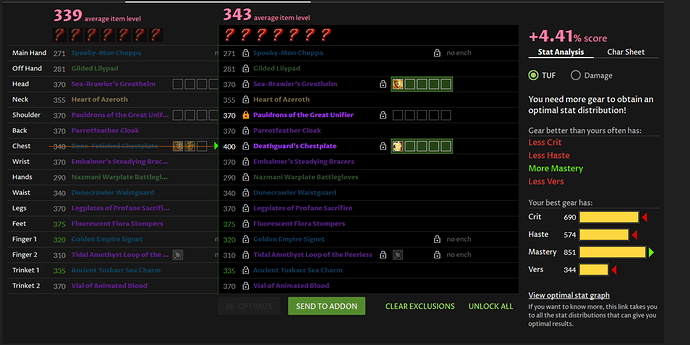 I have the option to chose a trait in game. I've had this happen the opposite where I don't have a trait to chose, but AMR tells me to chose.