Hey Everyone,
as you can see below, AMR suggests to reroll on Ghuun to get the staff I already equipped and tells me that staff is a 0.29% upgrade. That is abviously wrong.
Can anyone explain why this is happening?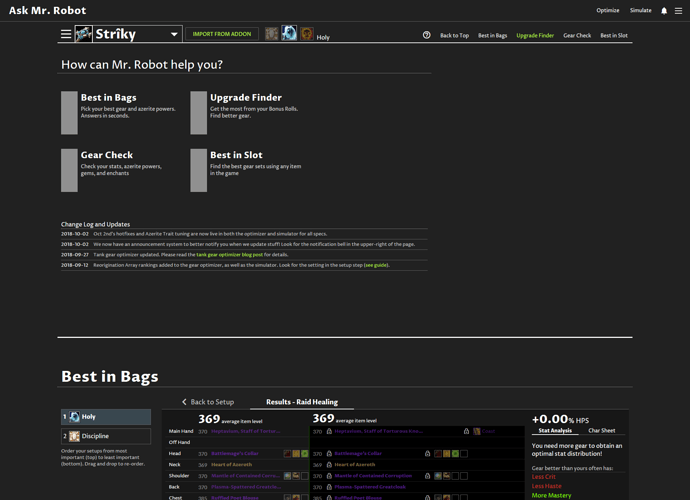 Problem now is: if there are errorts like this in the calcularion, what else, if not everything is wrong?
Here is my import: https://pastebin.com/sgaB2WsP
Cheers Striky