Snapshot: 6bed0250878642e7a930ead246a4f453
This isn't right. What sort of rotation are you guys considering for Hunters? Melee Weave or Only Ranged? The feeling I have from this is that you are considering the weapon's DPS which shouldn't be the case unless you Melee Weave.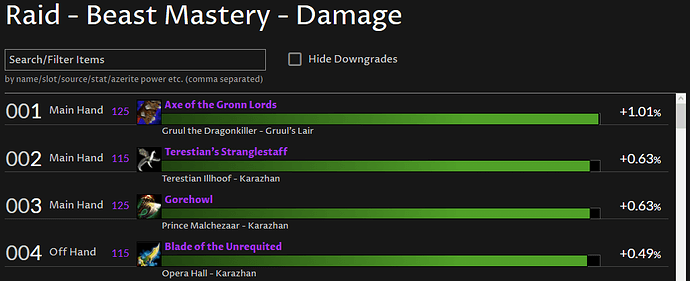 So far, there is a common knowledge that Fist Weapons are BIS for Hunter because Adamantite Weightstone also increases Ranged Damage, unlike its counterpart, the Sharpening Stone, that only gives you the crit effect.
Also, a few things I have noticed after playing around with it for a bit.
#1 This option is NOT available.


#1 This is the ONLY option available.

#2 Pretty sure you are undervaluing Haste at this point. DST is pretty much BIS for Hunters until Sunwell.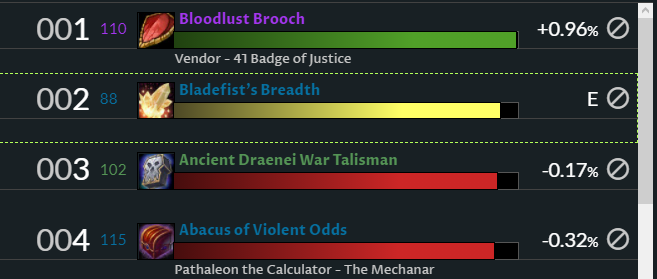 #3 Suggestion, if possible, add the gems you want to use like the image below.


#4 Suggestion, if possible, add Pet Buffs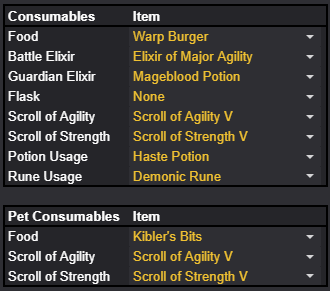 #5 Suggestion, you can stack Hunter's in a single group, thus double or tripling the effect of Ferocious Inspiration. I'm assuming that AMR only considers your own buff if you select Ferocious Inspiration from the Buffs Menu


Hunter's SIM: https://docs.google.com/spreadsheets/d/1H7x1BBIC-FFT-VLoj6KcMigNEnmjXyFzWzJ0ib3Y-_g/copy
Hunter's Rotation Source: TBC Hunter rotation overview | rotationtools