Could not figure out where to post this because there isn't a section that says, AMR is messing up.

The value assigned to Phial of Putrification is incorrect and therefore causing an inaccurate sim assessment. Other sites have this correct, and simulations are very different than AMR.
In game: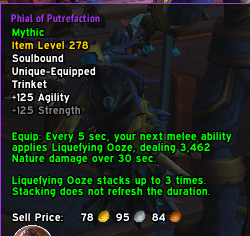 In AMR:

Please update for proper sims.