While completely unlocked, AMR BiB puts in the pocket-sized computation device with the cyclotronic blast red punch card. I do not wish to use that card, i click on it, it brings up the change gem option and i select the one i wish to use:
everything looks good: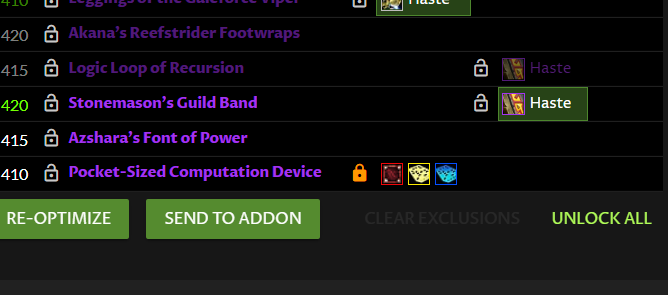 but when i reoptimize, it puts the cyclotronic back. I have tried locking the trinket, etc, but nothing seems to work. I really only want to exclude the cyclotronic…
help!