@yellowfive I ran into the CGI error, I'm aware of it so I waited a bit and tried again.
I got my character to load but when I went to do a sim it didn't load that page properly, again I waited.
Another minute or two later I tried again and the page opened but then gave me the missing key error, however my character was loaded but there was no version selected.
Clicking on that drop-down menu it was empty: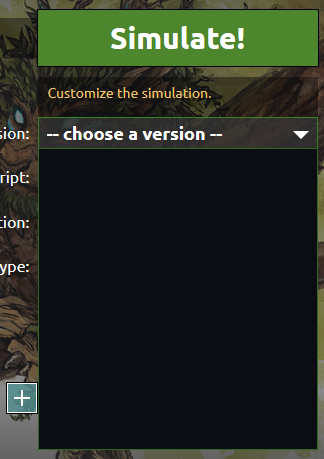 I don't know if this will help you track it down or not, just thought I'd post in case it does.
Thinking about it I suspect that as the server comes back up different bits will become available as the processes start, perhaps I just timed it poorly and got this?
Shortly after it loaded fine.