Hoy !
I was trying to simulate Pelagos and Kleia just for knowledge purposes.
Here is what i selected :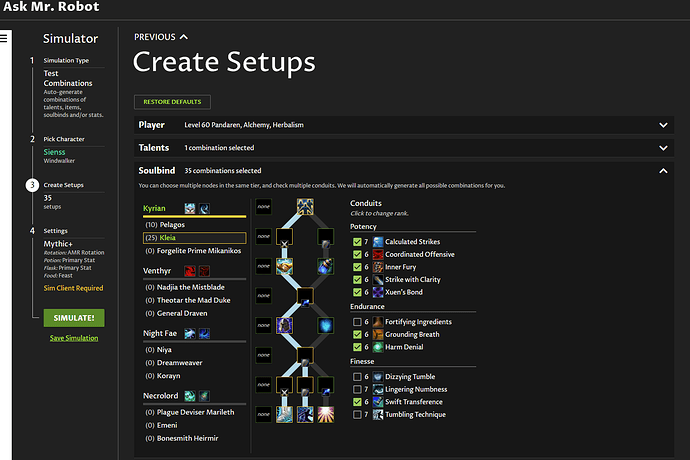 Result comparing Pelagos & Kleia => No Pelagos in the list
Here is if i select only Pelagos's traits :
Simulation - Report (askmrrobot.com)
Seems to me like it doesn't select the soulbinds at all.
Can i get some help ?
P.S : here is the snapshot if need be : cdd3ab2823d9410aa09fe22e3cd2c3bd