Hi folks,
does AMR have a problem with whispers trinket? It's still one of the best trinkets for frost mages, depending on ilvl but AMR values it as really really bad
Trinket toplist in my whispers trinket slot according to amr: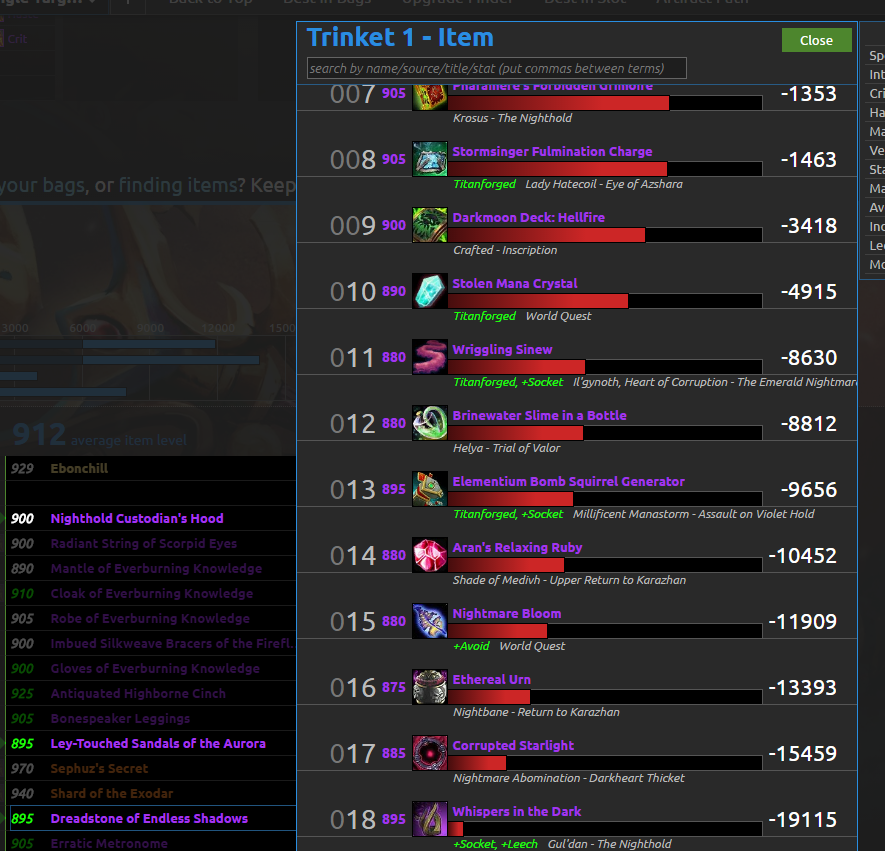 Even if I force BiB to use whispers, some stats change but the trinkets stay almost the same
I simmed the BiB result and according to simc it would be a DPS loss ~100k (drop from 980k to 860k). I tried the gearset in my Order Hall for ~5min fight length and it really was a dps loss ~80k DPS (960-1020k to ~840-880k) from what I'm currently wearing.