I think that I am doing this wrong, so, I have been trying to seee the CVOS against my gear.
I have read the other threads on add to bag, but not seen any of that showing the same as what I see.
I have attempteed to add Gronnstalker's to my bags -

And when I click find upgrades, I just get the following -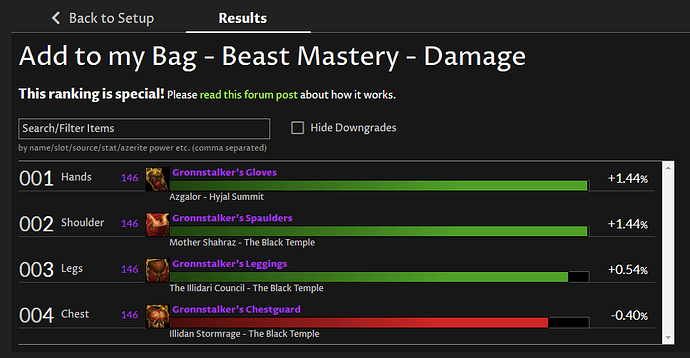 If I just then go to the upgrades seection, it doesn't seem to add the gronnstalker's to my gear because it isn't listed as "in my bag"

They also show a DPS loss per item. But is there a way we can see it witht he bonus?
ebaa0714661345f8886462b53574eff9