Hoy !
d164631c800643f7b8d7c4cb973e8377
I may be in need to go back as a healer soon in my guildy so… i'm looking at MW again !
AMR doesn't seems to like the idea to put my tier set pants and it seems… weird

Another thing is the BiS recommendation :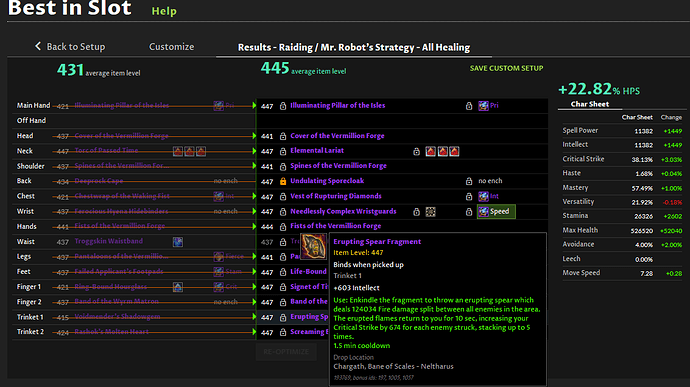 the spear is really really good for dommage i guess the crit return is soo good too it carry over the rest ? Maybe it does proc too mutch crit ?
cc205de00bb34e4691c03d057fd0594e
Also did you edit the spellbreakdown of mistweaver ? Now it seems more casting oriented with this kind of rotation :

.
And this kind of spellbreakdown:

Warcraft Logs - Combat Analysis for Warcraft
it mean no essence font cast almost.
This is only to double check the stats cause i'm really really into crit vers due to the WW i was playing. To answer do i need to recraft my crafted gear stats?
Sienss,
The annoying MW who keeps comming back to you