I'm not sure if something is going on with Site updates but I'm seeing recommendations in rotations that do not make sense.
I noticed, and posted about, a rotation that suggested both Kyrian and Necrolord skills here:
https://forums.askmrrobot.com/t/elysian-decree-kyrian-fleshcraft-necrolord/11905
Now I'm seeing a rotation recommendation for Night Fae skills even though I'm Kyrian: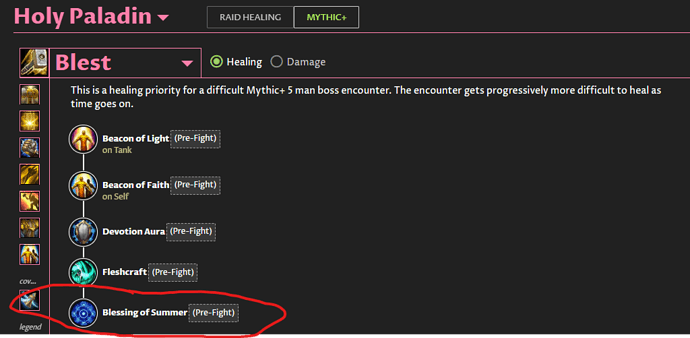 I use the addon to feed information to the site. It knows my covenant. I rely heavily on AMR as I believe in the idea of determining best setups and rotations using not human knowledge by AI-assisted simulation - except that when I start to see impossible recommendations, that trust falters.
Are the site admins aware of these 'glitches' and is something being done to fix them?